About the Artists
Click on name to see their artwork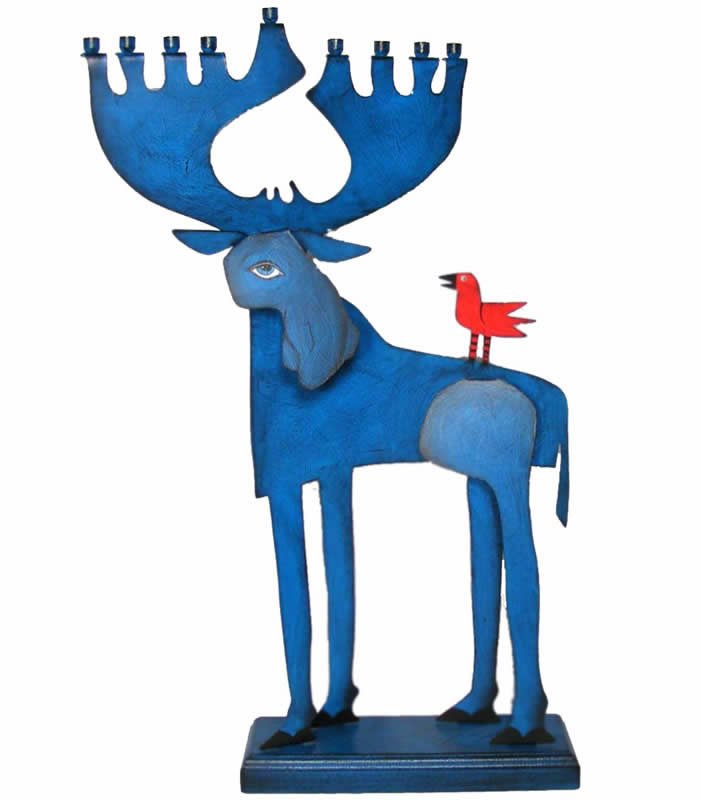 Acme Animals - Metal whimsical animal menorahs

 The company started with an idea — to make whimsical, animal-centered artwork. Sue was already familiar with metal from her jewelry-making days, so it was only natural that she turned to that medium again when it came time to design her new pieces. The bulk of the sculptures are made from metal, with the addition of wood blocks in some of the clocks, menorahs and candle holders.
​All Acme designs are original and hand designed. Once a design takes form on the page, the whimsical ideas are translated into metal. A twist here and bend there accompany the cold joining process of assembly. It is all hand done, including the meticulous hand painting and detailing. Once products are dry, they are then hand packed and shipped all over North America.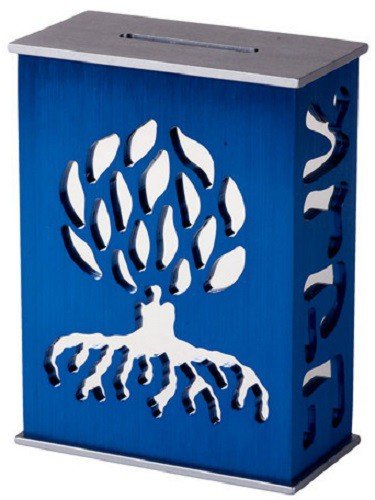 Agayaf – Israeli Metal Judaica Artist
The Agayof name and brand has been well known for its exceptional and magnificent Judaica artifacts, since its inception, over 30 years ago, by Avner Agayof.
The Agayofs are now considered as one of the most important Judaica artists family and brand in Israel and the Jewish world. Each and every item is design and created by the Agayofs, using only the most superb materials, to create a truly majestic and extraordinary Judaica pieces, distinguishable with its matching materials and the full spectrum of colors. Each piece is inspected by all the principals of the Agayof's brand to ensure its unmatched and unparalleled technique, durability, its multi-functional, and last but definitely not least, its beauty.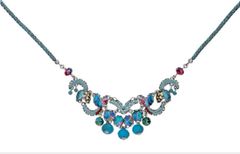 Ayala Bar – Israeli Jewelry
Ayala Bar was born and resides in Israel. Since graduating art school, she has worked in many artistic areas, from theater to interior design. In the late 1980's, she surfaced as a prominent Israeli jeweler. Her current designs blend natural elements and glass with assorted metals to create a rich mosaic, resulting in intricate limited-edition pieces. Ayala Bar has consistently produced designs that are innovative yet timeless, bold yet feminine, and international in appeal.
Ayala Bar jewelry is handcrafted and each piece is stamped with artist's name. 
Please allow 4-6 weeks for delivery.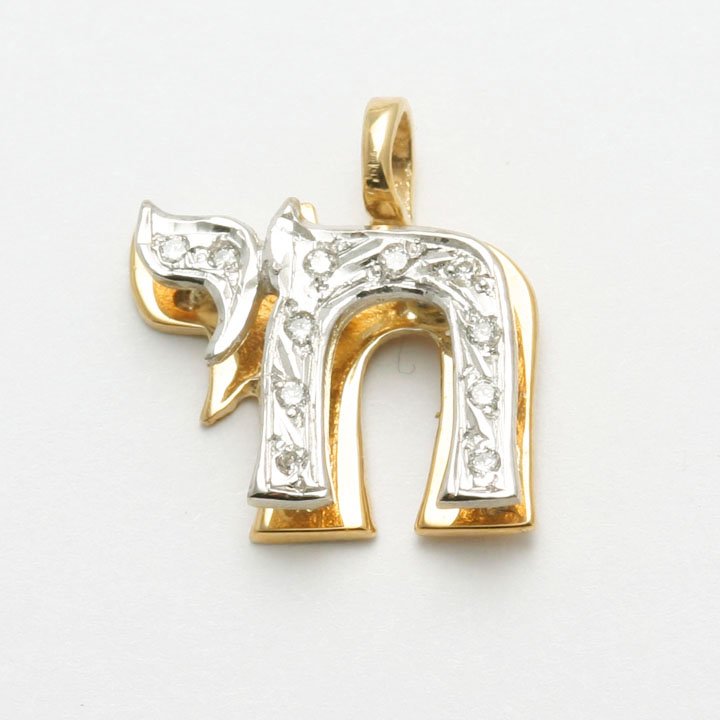 Bareket Designs – Fine Judaic Jewelry
Since 1972, Bareket Fine Jewelry has specialized in providing their clientele with exceptional jewelry for every occasion. From traditional to contemporary, their expert designers and craftsmen create elegant and timeless works of beauty.  They have an outstanding collection of contemporary Judaic jewelry.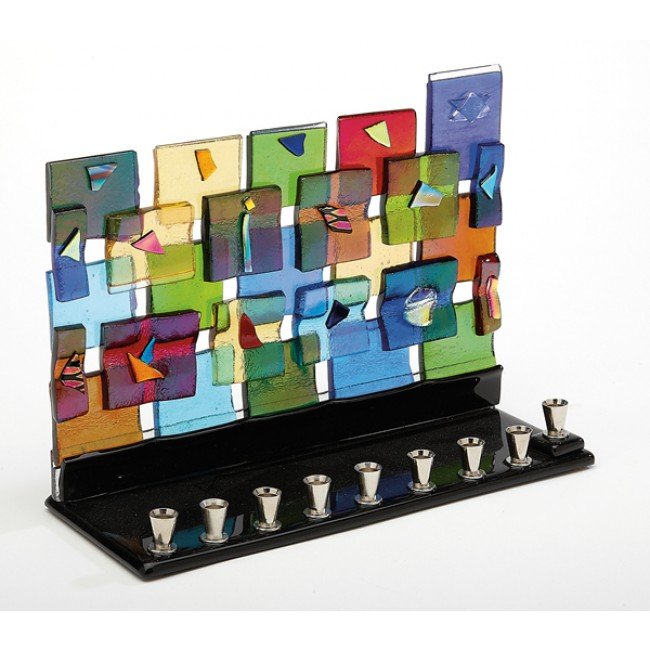 Tamara Baskin – Glass Judaica
Born and raised in Israel, Tamara Baskin moved to the United States 
where she began her career in art. A self-taught artist with some twenty 
years of experience working in several mediums, Tamara's Judaica works are 
fused glass, with an emphasis on creating elegant yet functional designs 
to celebrate Jewish life. Each piece is signed and dated.
Tamara quickly became a well-known, respected Judaica artist and true leader in the art glass community in both Judaica and non-Judaica guilds throughout the world.
Today, led by head designer Ilan Baskin, Tamara Baskin Art Glass continues to build and expand on classic designs and techniques Tamara made so popular in her work.
As each piece is hand made and unique, no two will be exact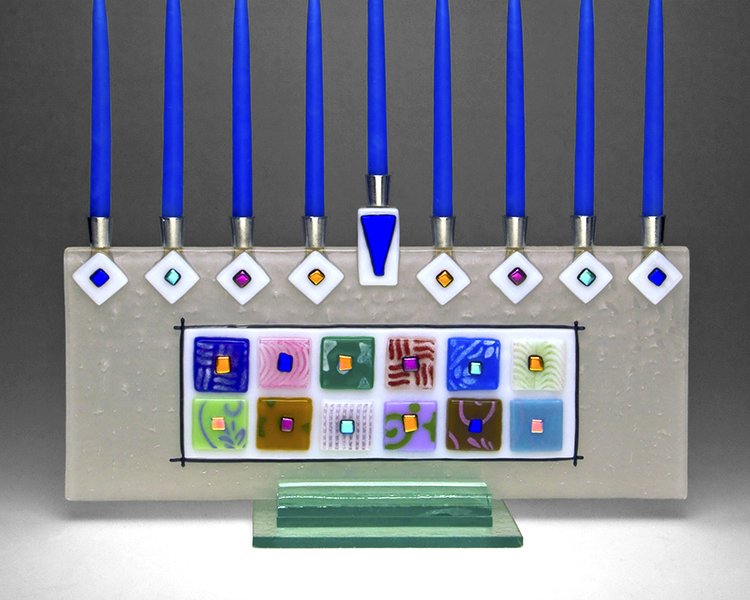 Sara Beames – Glass Judaica
Sara and Michael Beames started Beames Designs! in 1990. In a studio adjacent to their home, tucked into the beautiful Catskill Mountains, they produce handmade fused glass Judaica and Home Accessories.
Sara is the driving force behind the glass design. With a degree in Art from San Francisco State University and many years in the commercial art world, she has turned her passion for glass and good design into a joyous livelihood. Her work has received three Niche Award Nominations.
Michael, who grew up in Australia (g'day mate) has a background in education and business. His work entails the administration of the business, as well as sandblasting and final quality control.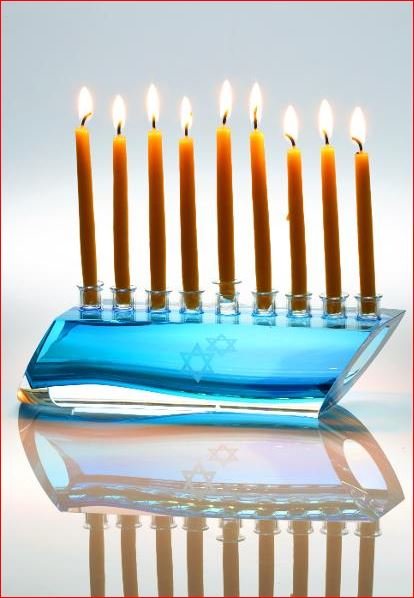 Bendini Glass – Glass Judaica 
Ben Silver began glassblowing in 2007 at the Eugene Glass School. He has attended the Pilchuck Glass School as well as Corning Museum of glass for further education with some of the best teachers in the country. 
 Avi Biran -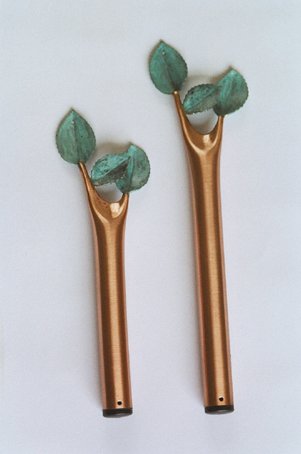 Israeli Metal Judaica Artist
In a small period of time, Avi Biran has established a quality workshop noted for its unique designs of contemporary Jewish ritual articles. His Creations are completely integrated both into the works of Jewish Halachah and Hiddur Mitzva (meticulous performance of a commandment "in all its glory"). Avi Biran's items are flawlessly finished. His designs comply with all the principles of harmony, proportion and placement. Lines, shapes and colors fit or blend with each other in a way that only an artist can render. Extremely prolific, his works cover practically the whole gamut of Jewish ritual and custom. And much of it is ... humorous. "As far as I know, nowhere is it written that you are forbidden to add humor to ritual items", he emphasizes. "I do not mock. I offer joy."
Avi Biran was born in Israel in 1964. He enrolled and studied in Bezalel Academy of Art and Design, Jerusalem, Israel.
  Avi graduated with honors from the Department of Gold and Silversmithing in 1990. His academic excellence was exemplified by winning the Bezalel Prize for Outstanding Achievements and the prestigious Lucman Prize for Judaica.
  Avi Biran's works and creations have received local and international acclaim both by fellow artists and critics. They are exhibited in Israel and all over the world in prestigious galleries, museums and private collections. In addition to artistic exposure in museums and galleries, Avi's works and creations appear in several professional publications and won prizes and honors in several competitions.
Avi Biran was awarded by the Israel Museum with the prestigious Jesselson Prize for Design of Contemporary Judaica.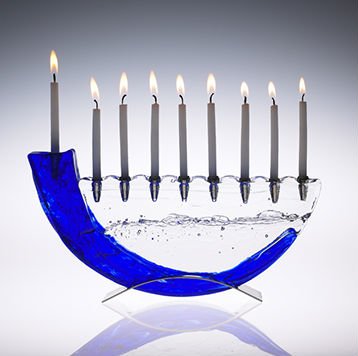 Joel Bless - Glass Artist
Joel's lifelong passion for glassblowing began in his college days at the Rochester Institute of Technology. It was the early 1970's and the school had just opened its School of American Craftsmen's glassblowing program. Following these initial introductions, Joel went on to teach himself the craft and by the late 1970's had built his own hot shop. It was at this time that he and his wife, Candace Luke-Bless established what would become Glasslight. Since then, Joel has refined and honed his work constantly innovating techniques and designing new pieces. His products have ranged from small table lamps to Judaica to his newest endeavor, large-scale chandeliers. Over the years, Joel has also discovered his love of teaching and now engages the community by offering glassblowing classes. Always excited to meet new people and answer questions about his work, Joel is a true artisan and spokesman for the craft.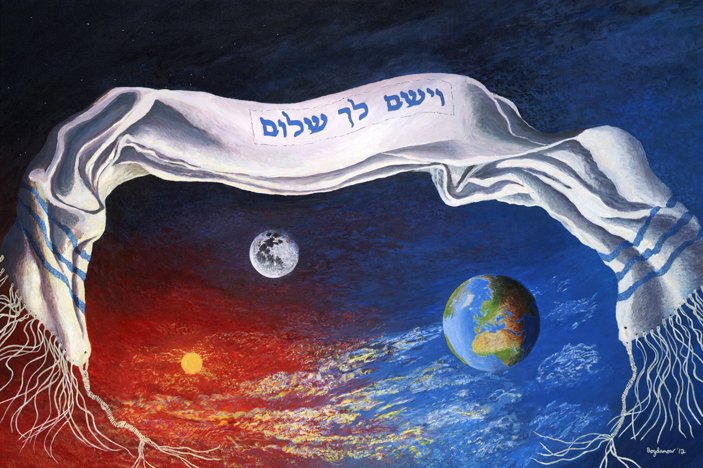 Michael Bogdanow – Judaic Art
While many of his works capture the timeless nature of biblical texts, Michael Bogdanow's art cuts across cultural barriers through his vibrant, contemporary style and universal themes.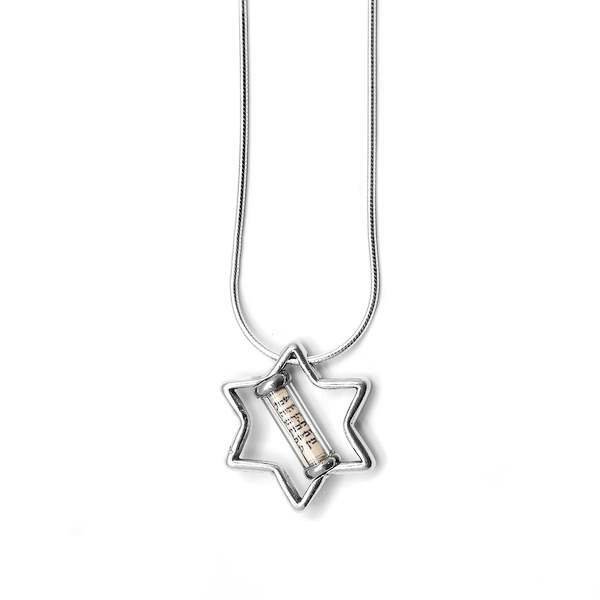 Michael Bromberg - Metal Jewelry
Born in the City of Odessa, Ukraine, Michael Bromberg earned his masters degree in mechanical engineering at the Odessa
University and worked as a production engineer in a machine plant for six years. But Michael was at heart an artist, and jewelry design and jewelry making were his passion. Sadly, in the former Soviet Union possession of precious metals in any but the smallest quantities was illegal. A designer could work for the government, producing approved traditional designs in a state jewelry plant, but to pursue his art independently would risk imprisonment.

After emigrating to the USA in 1989, Michael founded Danco Gallery, a jewelry design company with a retail jewelry store in Greenwich Village, New York City. There he was able to pursue his jewelry-designing career. For three years, he designed and hand-crafted one of a kind museum reproductions for such customers as H. Stern Jewelers and The Metropolitan Museum of Art.

In 1994 Michael designed his first collection of contemporary silver jewelry. The collection was so successful that he decided to sell the store and devote himself full time to the design and production of jewelry. In addition, his engineering background enabled him to develop the technology he needed to produce his first collection of sterling silver watches.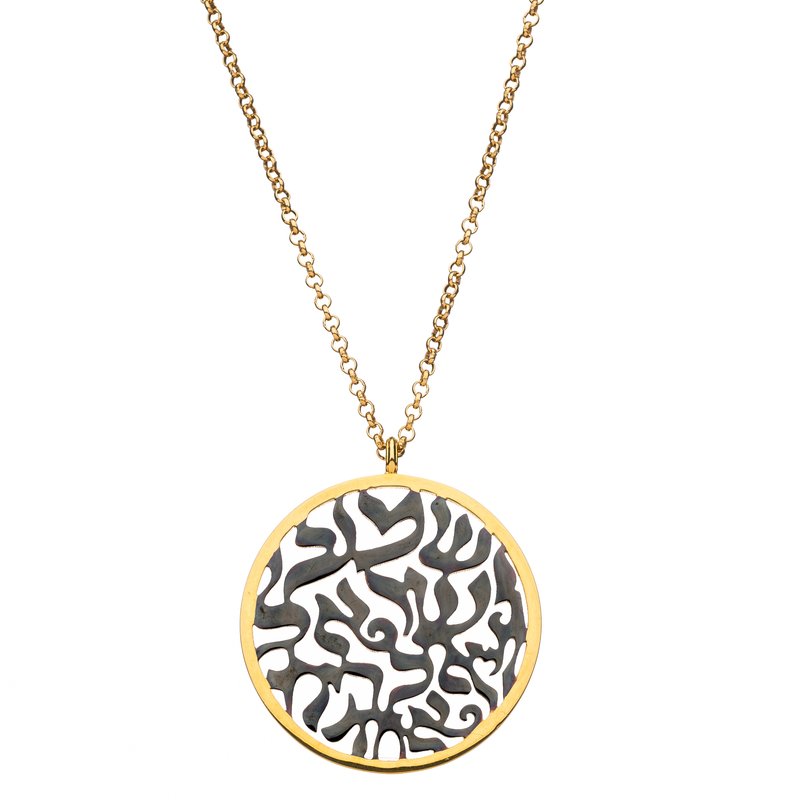 Paula Brooks – Contemporary Jewelry
Alef Bet jewelry is a family-owned business that has been a sparkling light in the world of Judaic and modern jewelry for over fifteen years.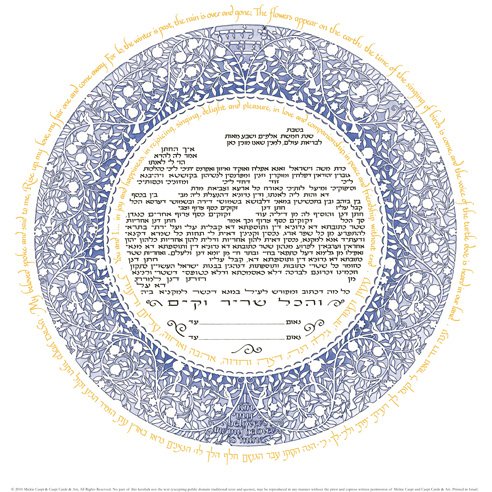 Micki Caspi – Ketubot and Jewish Art
After years of creating original artwork for individual clients, Mickie Caspi decided to bring her creations to a larger audience. Together with her husband Eran, Mickie established Caspi Cards & Art in 1990. To better enable her to concentrate on the creative process, Eran took over the daily management of the business. Over the past 25 years, Mickie Caspi and Caspi Cards & Art has innovated the ketubah business by offering dozens of ketubah designs in a variety of texts. They introduced the first pre-printed Interfaith text as well as a gender neutral text that could be used by same-sex couples. In 2003, they wrote an all English Humanist text to be used by secular couples, as well as couples searching for a more modern interpretation of the ketubah text. Mickie and Eran also pride themselves on being able to meet any deadline ("Can you help me, I'm getting married tomorrow!"). Since 2000, Caspi Cards & Art has produced the Jewish Art Calendar, available at Jewish galleries & bookstores throughout the United States. In addition to ketubot and calendars, Caspi Cards & Art offers Mickie's beautiful designs as framed prints, greeting cards, certificates for bar & bat mitzvahs and baby namings, smartphone cases, ipad covers and a line of acrylic products that include mezuzahs, car mezuzahs, key chains and magnets.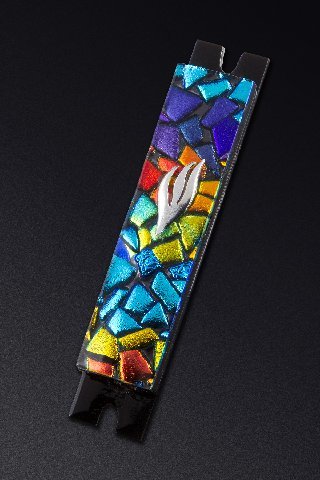 Daryl Cohen – Glass Judaica
 Daryl Cohen & Kevin Frosch are a husband and wife glass artist team working in handmade, one of a kind fused glass for over         9 years
 As each piece is handcrafted, the multicolored dichroic glass will be different on each and every piece that is made. 

Steven Cooper – Metal Judaica
 After receiving his degree from RT, Steven continued his education at The Fashion Institute of Technology (FIT).  There, he learned from some of the industries greatest designers including Tiffany's and Harry Winston as well as "freelance designers" who create for all levels in the jewelry industry. Rounding out his education, he studied with several top craftsmen including  –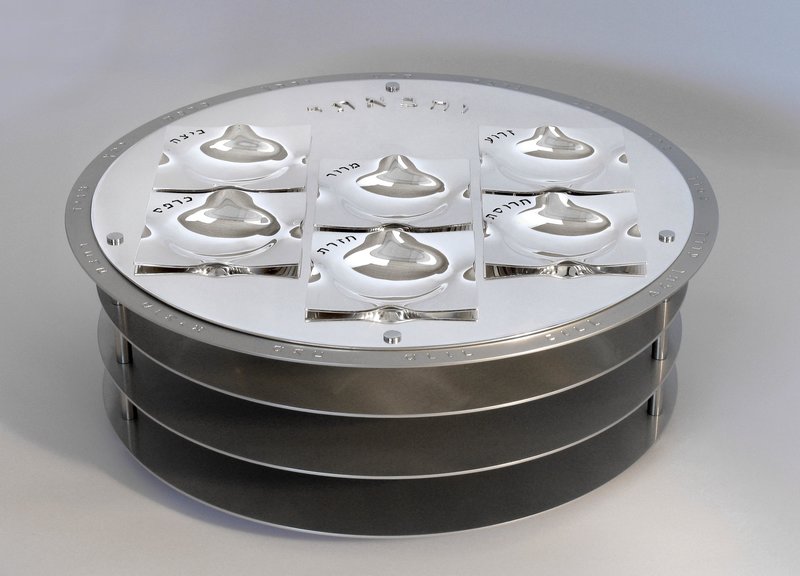 Laura Cowan - Israeli Metal Artist
Contemporary Judaica designer and Jewish artist Laura Cowan began her career in London after graduating in Silversmithing and Jewellery at London Guildhall University. She now brings her unique ideas to the field of Judaica, working from her design studio and workshop in Tel Aviv, Israel.
All Laura's products are original handcrafted pieces, including Passover Seder Plates, Shabbat candlesticks, modern Menorot for Hannukah, Kiddush Cups, Dreidels and many different mezuzah designs.
Each piece is beautifully boxed making it an ideal gift for Jewish weddings, Jewish holidays, Bar or Bat Mitzvahs, as well as for housewarming and hostess gift giving.

Laura's fresh ideas contribute to a new wave of exciting Judaica design, shaking up the traditional Jewish gift market and generating worldwide interest. Her work is exhibited in galleries and museums around the world.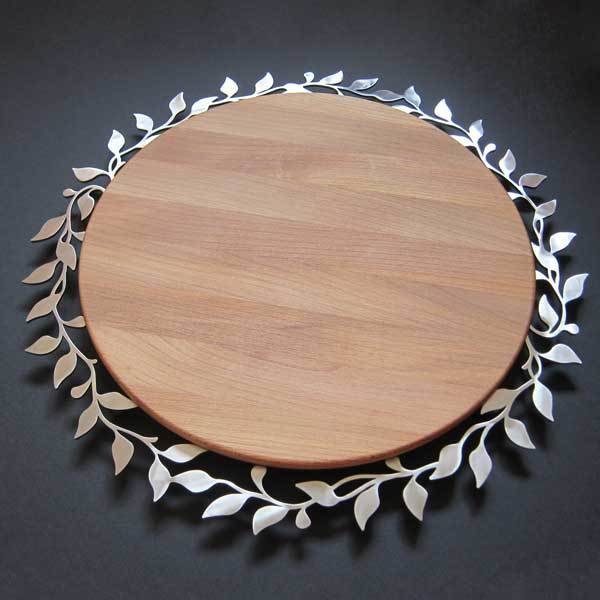 Melanie Dankowicz – Cut paper and metal
With cut metal and paper, Melanie strives to create striking and complex impressions, uniting traditional motifs with contemporary themes, balancing the flow of lines with the depth of space. She enjoys integrating Hebrew text in design, bringing out the beauty of the letters and the essence of their message.
Compositions include tableware, Judaica, intricate sculptures and framed art. In metal, her pieces are designed to be viewed from all angles. Once lasercut, they are brushed, glass-blasted, or anodized to a smooth finish to achieve functionality, utility, and beauty.
The Spring Seder Plate, cut from stainless steel, won the NICHE Award in the category of Judaica. This piece and others from the collection are sold in museum shops and fine arts galleries across the country. All of Melanie's work is crafted in the USA.
Melanie's artistic work began in 1994 with the creation of a ketubah for her own wedding. She draws inspiration from the countryside of Illinois, where she lives with her family.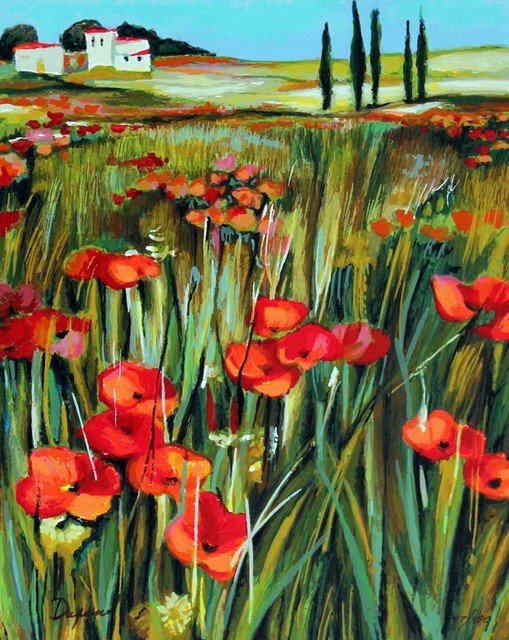 Yuri Dupond – Israeli artist
Yuri Dupond was born in the Ukraine in 1961. As a talented young artist he completed his studies at the College of Arts in Krakow. As his talent blossomed, Dupond joined the Design Academy in Krakow along with other promising and established artists of his country. In 1996, Dupond immigrated to Israel, dedicating himself solely to painting and jewelry design. 

Dupond's paintings are inspired by the breathtaking landscape of the Israeli Galilee and Europe. His technique resembles the focus of a camera; the main subject of the painting is precisely defined with incredible attention to detail, while the background is softer and less developed. Dupond's work has appeared in various group and solo exhibitions around the world.

 Yair Emanuel - Israeli Designer
Emanuel Judaica by Yair is made in Jerusalem.  Emanuel's Judaica is made of hand painted and embroidered designs, lacquered luster wood finish and all gift boxed to you. The newest line of anodized aluminum gift ware is spectacular. Vibrant colors and sharp looking practical home ware and decor. Laser engraved wall hangings are the latest additions. Emanuel Judaica tableware covers your shabbat, holidays and table in a beautiful decor that only our Jerusalem designs can provide. Table runners, wine fountains and cups, challah boards, challah covers and candlesticks that make your table come to life in vivid and harmonious colors as well as a mixture of the old and the new characterizing Emanuel Judaica, which is crafted and designed in the Jerusalem studio. Emanuel Judaica principal techniques utilized encompass painting on silk, hand embroidery, raw silk applique, and painting on wood in triple layer lacquer finish for a long-lasting heirloom Judaica piece. You'll find gifts that are a fusion of traditional motifs and ancient Jewish manuscripts with modern and oriental art.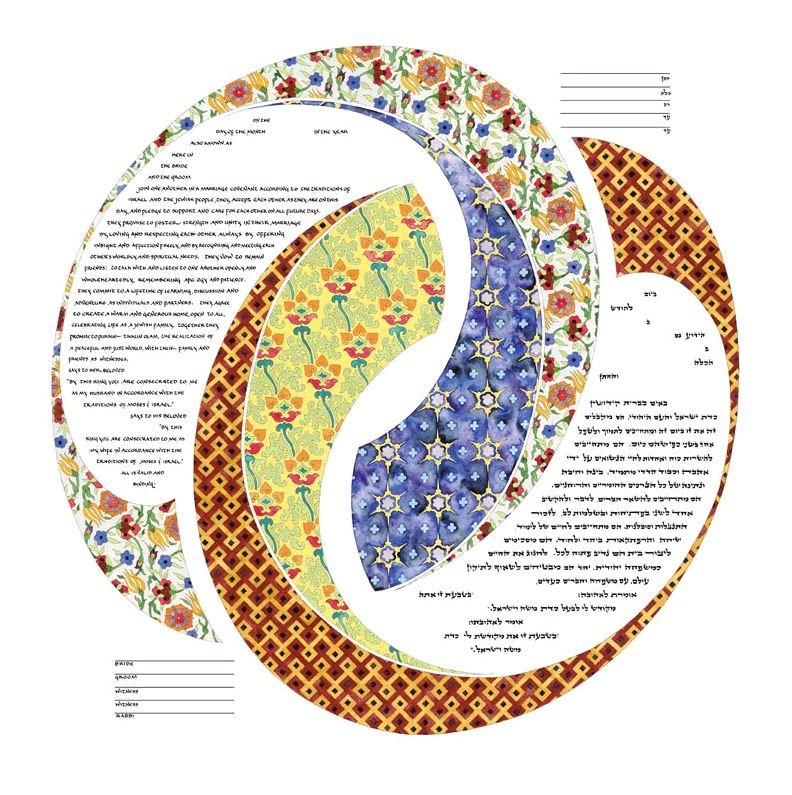 Amy Fagin - Ketubah artist and illuminated manuscripts
Amy Fagin created 20th Century Illuminations in 1985. "The illuminated manuscript as contemporary art" is the underlying principal and framework which inspires all creative material designed by 20th Century Illuminations.

The traditional art of manuscript illumination no longer exists as it did before the end of the 14th century. The onset of typesetting and book manufacturing quickly eliminated the need of artisans skilled in hand reproduction of calligraphy, ornamental painting, illustration, gilding, vellum preparation and bookbinding.Today, there are a handful of artists who have revived and practice the traditional methods of medieval manuscript illumination with the accompanying alchemy of ancient recipes. And, there are a handful of artists who continue the practice of the beloved traditional art of the illuminated ketubah, an art form with its earliest examples some 3000 years old. The ketubah is truly unique as an example of an unbroken form of the traditional art of manuscript illumination which has been continuously practiced since its origins some 3000 years ago.
After the postmodern era of art making and appreciation, many conventions regarding understanding of a fine art piece were totally shattered. New experimentation with color, form, representation and expression unleashed the art object from the limitations of earlier schools of thought. With this foundational shift in art appreciation and understanding, the art of manuscript illumination, was considered for centuries only an historic art form. Its roots and parameters were defined by sacred or religious expression and manuscript illumination remained overlooked as a genuine genre for modern expression.
With 20th Century Illuminations, Ms Fagin's body of work explores and re-defines the fundamentals of manuscript illumination as a thoroughly contemporary art form. Ms Fagin's ketubot are challenging fine art objects and are proud to be part of collections worldwide. Her signature compositions draw on world art history to inform her compositions. The emerging series "Beyond Genocide" is an outstanding and original contribution to the history of manuscript illumination which addresses the timely     and universal issue of genocide for all people.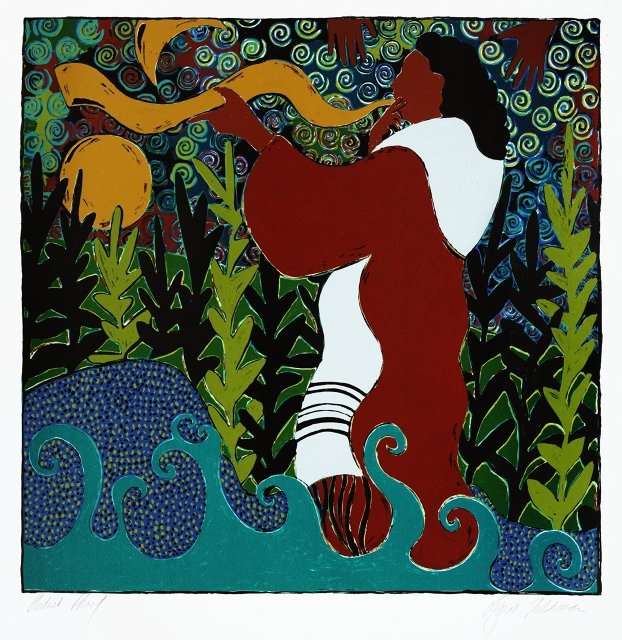 Lynne Feldman - Unique paintings, family portraits and commissions
Lynne Feldman grew up on Manhattan's Upper West Side and attended the famous High School of Music and Art and New York University. She has a master's degree in art education from Columbia University.
Her formal art training began at the age of 12 at the Art Students League, where she studied drawing and painting for the next 15 years.
Her paintings, prints, collages and illustrations have been exhibited in museums, galleries and public spaces throughout the country.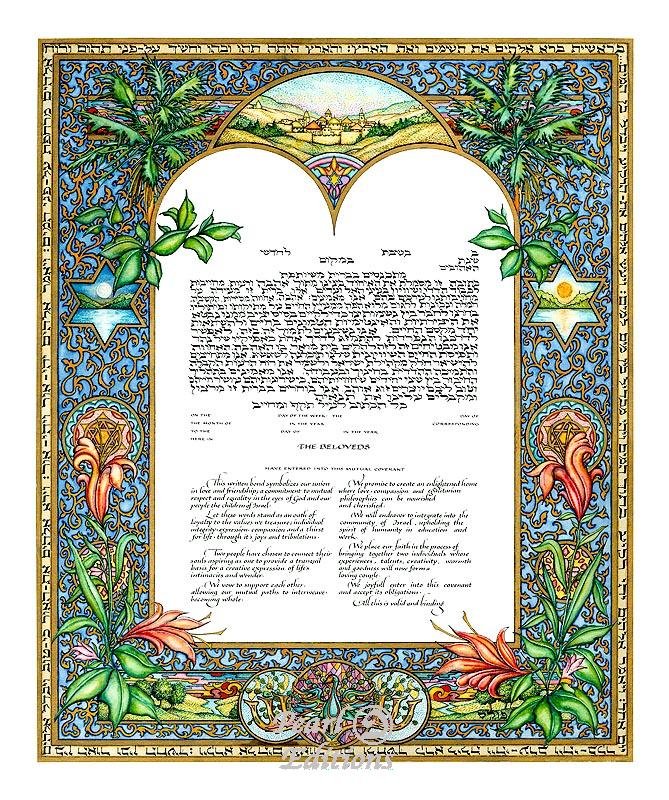 Howard Fox - Israeli Artist, Paintings and Ketubot
Howard Fox's work reflects his fascination with the Moorish period. Having traveled extensively in the Far East, North America and now Israel, his works synthesize style and cultural variations and are based on the mystical bond between people and ideas. His international reputation of blending the old with the new and his impressionistic pointillist brushwork have made his illuminated Ketubot a vital presence in the Judaic showcase.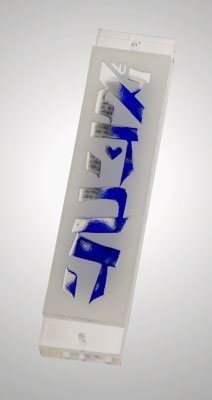 Susan Fullenbaum - Stained Glass Designs
    Susan creates handcrafted stained glass art emphasizing Judaic themes.  Each piece commemorates joyous life cycle events, illustrates Jewish customs is used in ceremonial life.  Stained glass adds dimensions of dynamic beauty, unparalleled in other art media, through the interplay of colored glass with ambient light.