This tallit has a copper or silver embroidery design on wool You may choose a Hebrew verse or prayer to be embroidered on the atarah for a nominal fee. Other sizes may be available.
Size: 24" x 72"
For a saying or prayer place it in the message box. I will call to confirm.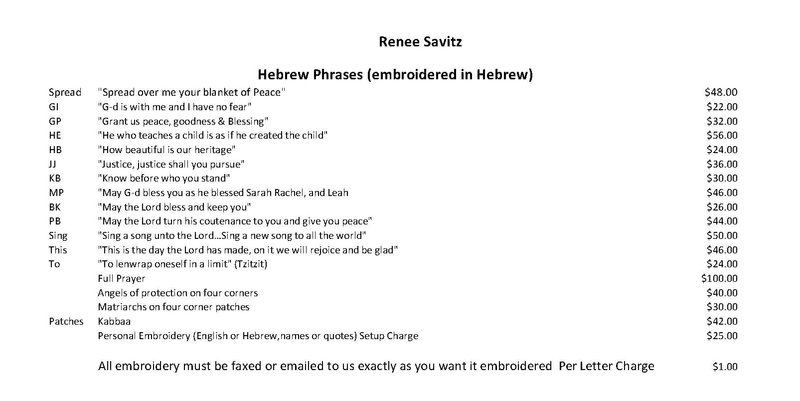 About the Artist
Artist and Designer, Renee Savitz, combines her talent in design with her love of Judaism. Renee became involved in creating Judaica for the synagogue in which her husband served as Rabbi. Her previous years of experience in the lecture management and fine paper industries complimented her craft and so, Precious Heirlooms was born. Renee's love of Judaism and our traditions shows in every piece she crafts. Precious Heirlooms is respected nationally and internationally, designing and creating exquisitely appliqued tallitot, kippot, chuppot, torah mantles, table covers, ark curtains and sanctuary art.